About the Climate Partnerships
Reducing greenhouse gas emissions by 70 per cent by 2030. This is the ambitious climate goal set by the Danish government. But how do we get there?
Building on the Danish tradition for public-private partnerships and recognising the private sector as a central actor, the Danish government has formed 14 climate partnerships. Each representing the different sectors in the Danish economy.
The 14 partnerships had been tasked with presenting a proposal on how their individual sector could contribute to CO2e reductions in a just way, supporting Danish competitiveness, exports, jobs, welfare and prosperity. This resulted in more than 400 recommendations.
days left to achieve target
Small country, big ambitions
Despite its modest size, Denmark has set one of the world's most ambitious climate goals: to reduce greenhouse gas emissions by 70 per cent by 2030 (compared to 1990 levels) and reach net zero emissions in 2050 at the latest.
Denmark's own contribution to reducing CO2e may be a drop in the ocean globally. To ensure significant impact, we need all nations to commit to the green transition.
Denmark wants to lead by example, collaborate across borders and share experiences on our journey towards 2030 to reach our shared goals, and most importantly help accelerate the green transition globally.
Reducing CO2e by 70 % by 2030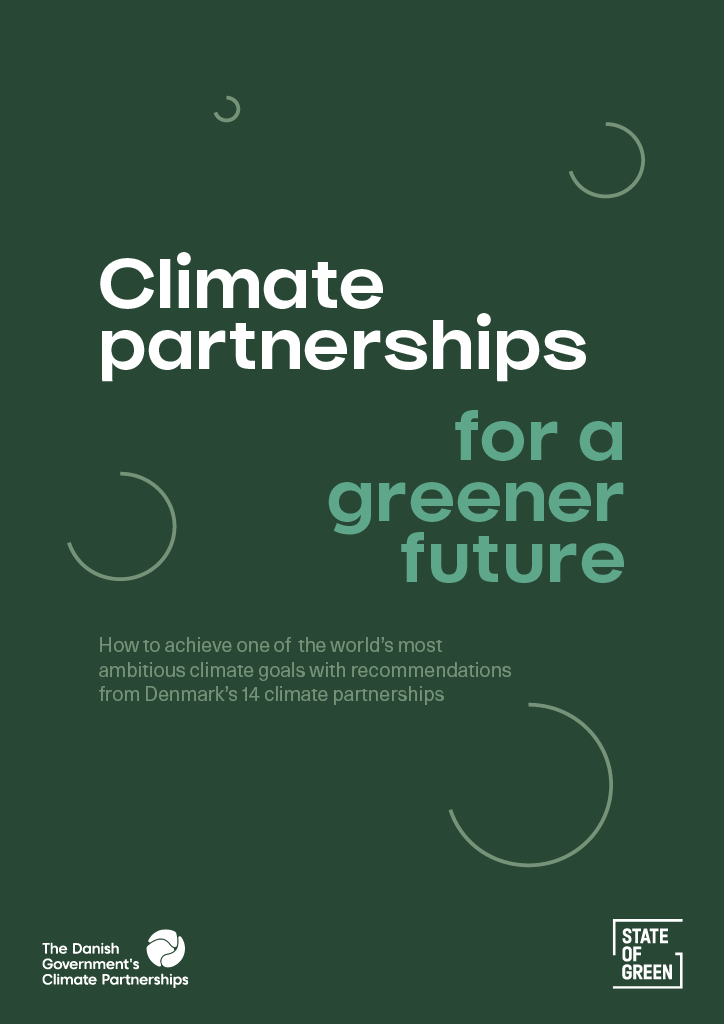 Climate partnerships for a greener future
How to achieve one of the world's most ambitious climate goals with recommendations from Denmark's 14 climate partnerships